Microsoft has completed the RTM version of Windows 10X and will distribute it to hardware manufacturers . It is expected that Windows 10X will be launched in early 2021 with hardware products from Microsoft partners, including HP, Dell, Lenovo, etc.
  Before that, let us take a look at the highlights of Windows 10X.
Brand new setting interface
  The new first installation setup interface is clean, tidy, and quiet (Cortana won't nag you during setup, but it may change in the future).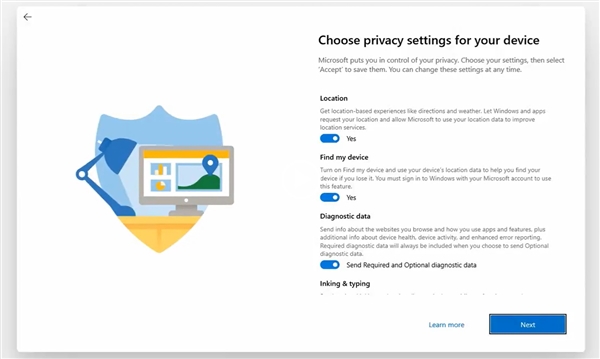 Start menu "launcher"
  In Windows 10X, the biggest change is the new start menu experience. According to internal documents, the start menu will be set to be replaced by a static application launcher (referred to as "launcher").
  The start menu will abandon dynamic tiles and use static icons that support Fluent Design effects. The start menu will retain the blur and other Fluent Design effects, and the layout will be slightly wider than the start menu in the image below.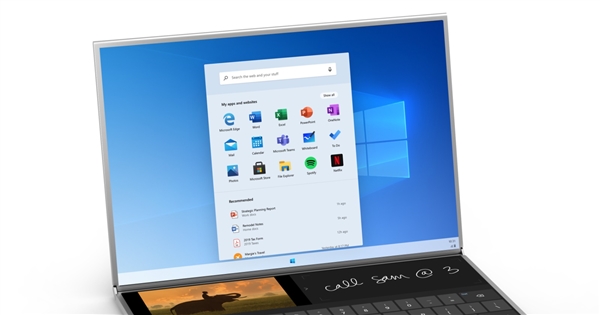 Action Center (ActionCenter)
  Windows 10X comes with a brand-new action center for quick access to settings and notifications. The overall design of the operation center remains unchanged, but there will be a visual change in the new system.
  The operation center of Windows 10X will provide the same fast operations such as Bluetooth, Wi-Fi, flight mode, location, etc., and a new function to adjust the device volume will be added. Of course, you can still customize these functions from the settings.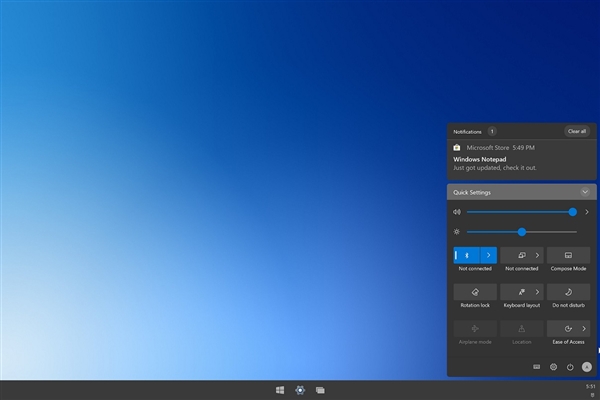 dynamic wallpaper
  In Windows 10X, Microsoft will introduce a new feature called "live wallpaper" to provide more visual improvements for the desktop. Live wallpapers will be pre-installed in Windows 10X, and these wallpapers will change their appearance as the time of day changes.
  For example, if it is late at night in your area, Windows 10X will lower the brightness of the wallpaper.
  The live wallpaper will also include dynamic clouds, dynamic sun and dynamic stars. It is not clear whether these dynamic elements are adjusted randomly or related to the weather (selected by Windows based on your location).
Safety
  Windows 10X will become the most secure version of Windows, thanks to the new "containers" method. Microsoft said that through "containers", the operating system can be separated from other software (such as drivers, applications, or malware).
  Your application, browser, or malicious software accidentally downloaded will run in the container, and Windows 10X and your data will not be affected.
Faster Windows Update
  Unlike the current Windows 10, Windows 10X will be able to download and install updates instantly, and it will take less than one and a half minutes (90 seconds) for your device to restart.
  Windows 10X downloads new software updates in a separate hidden partition in the background. When you click the restart button, Windows 10X will switch to the partition with the new version of the operating system. This process is very fast, because the download and installation are performed in the background, and restart only needs to switch partitions.