This article comes from cnBeta
  Citing a report from foreign media MacRumors, forum reader Amy reported that any iOS application can be run on Mac devices equipped with the M1 chip. Subsequently, the foreign media The Verge conducted a real test and passed. The ipa file method can indeed run those iOS/iPadOS applications that are not yet on the Mac App Store on the M1 MacBook Air. He successfully ran the iOS version of Dark Sky, Spotify, Slack, Netflix and Gmail.
Although these applications can run on M1 Mac devices, these applications still have many limitations. For example, Netflix is ​​limited to one window, and users cannot resize it or display it in full screen (full screen display is only available after the video is downloaded locally); Instagram has a relatively small screen size, but it can run normally and publish content normally. Many of these applications require Apple's "Touch Alternatives" system to run.
To make these applications run, you only need to obtain the application files, which are just included. IPA file extension package. And these files need to be associated with your Apple ID, so you can't just share these files with others.
A long time ago, it was easy to find IPA files in unencrypted iTunes backups, but this operation is no longer supported. Users need to download and install an application called iMazing to download legally purchased IPA files directly on Mac devices.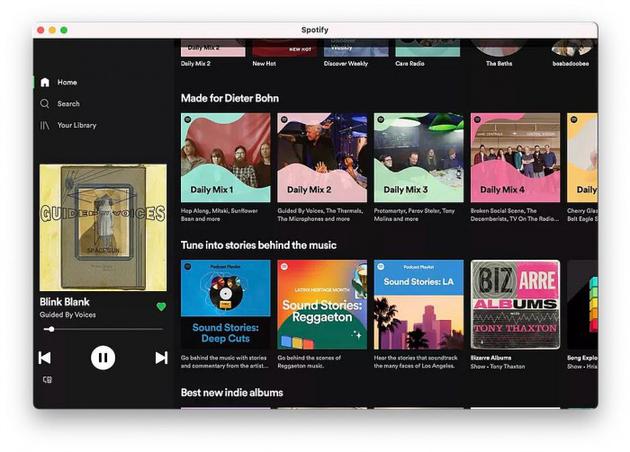 After the download is complete, double-click these. IPA files can be installed like other apps, but you need to make sure that your Mac and iPhone use the same Apple ID.
The steps are as follows
1. Connect the device to the Mac with the iMazing app open
2. Select "Apps" on the iPhone connected to the Mac
3. Select "Manage Apps" on the bottom tab
4. Select "Library" on the management application screen
5. Download the app you want to use
6. Right-click the list>Export on the downloaded application. ipa