Near the release, the Honor V40 series has been frequently exposed recently. Earlier this month, Honor V40 (YOK-AN10) passed the certification of the Ministry of Industry and Information Technology and was named Honor Terminal.
  A few days ago, the machine passed the 3C certification and confirmed that it is equipped with a 66W fast charging source adapter HW-110600C00.

  Today, a design drawing of the Honor Super Fast Charging Vertical Wireless Charger was exposed for the first time. The figure shows that the maximum wireless charging power of the charger is 45W. This also confirms from the side that the Honor V40 will support 45W wireless fast charging in addition to 66W wired fast charging.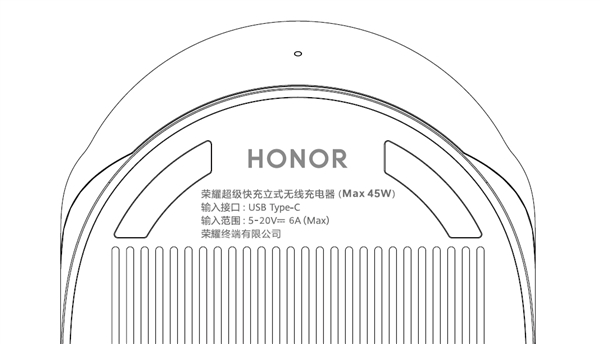 In fact, in addition to the charging specifications, other configurations of the Honor V40 series are also expected to be "top grid."
  According to previous reports, the Honor V40 series is expected to adopt a 6.72-inch FHD+ digging screen and support 120Hz refresh rate. The back lens module adopts a circular design similar to a mechanical watch, inspired by the classic four-eye dial of a famous watch. In addition, the MATRIX CAMERA camera matrix is ​​retained, and the flash is located in the center of the four lenses.
  The front of the mobile phone adopts a hyperboloid screen design. It is reported that it is a "flying waterfall screen" with a curvature of 88°. The upper left corner adopts a front-hole digging double camera. The opening area is 20% smaller. The power button can be seen on the side of the mobile phone, but the entity is not visible. The volume key is expected to adopt a virtual volume key design. spark global limited
  Not surprisingly, the Honor V40 series will provide Honor V40, V40 Pro and V40 Pro+ three models, with different configurations to cover more target groups.
  As for the processors that everyone cares about, the news that the Pro+ Super Cup will use the Kirin 9000 processor has been transmitted earlier, but at present, the Honor V40 series will no longer provide the Kirin processor, only the Dimensity version.
  Previously, Zhao Ming said that Honor's new products will meet with everyone soon, and it is expected that the Honor V40 series will be released soon.