Apple's ARM processor shocked the industry. This processor seems to be more powerful than Intel's best processor and consumes less energy.
Apple said that the M1 SOC has the world's fastest low-power silicon CPU core, the world's best CPU performance per watt, and the world's fastest integrated graphics for personal computers. Early benchmark tests show that Apple's claims about its M1 chip are true.
With the arrival of this chip, many companies have also announced software optimized for ARM processors, including Adobe and Google, for example.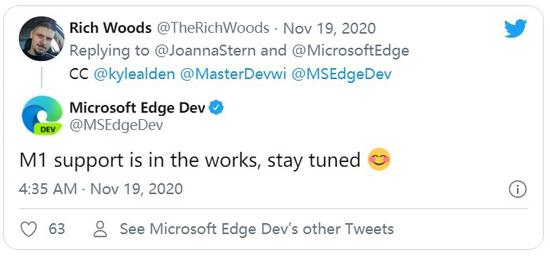 Now Microsoft has joined them, announcing that they are developing an Edge browser version for the Apple M1 processor.
Macbooks based on the M1 processor can already run x86 applications through translation. Although the performance is good, it is not as good as the native applications, especially the Chromium browser. So the few Edge fans on MacOS should be very happy.