Huawei's official website launched the MateStation B515 desktop today, using AMD's Ryzen 4000G APU platform, but the official price did not disclose.
  According to the information provided by Huawei, the MateStation B515 desktop is mainly for government and enterprise customers . The appearance design of the chassis, monitor, and keyboard is also a typical business style.
  Optional AMD Ryzen 5 4600G, Ryzen 7 4700G processors , Radeon Vega integrated graphics or discrete graphics, standard memory 8GB, up to 16GB DDR4-3200, hard drive optional combination of SSD+HDD, including mechanical disk The maximum capacity is 1TB, the power supply is 300W, the Wi-Fi wireless network card and Bluetooth 5.0, the front USB-C fast charging interface of the chassis, and the Windows 10 Home Edition operating system comes with it.
  The display is a 23.8-inch narrow-frame full-screen design with a screen ratio of 90% and a resolution of 1920×1080.
  One of the highlights is that it is equipped with Huawei's smart keyboard, the power button integrates fingerprint recognition, and has its own NFC module, which can be connected to Huawei mobile phones.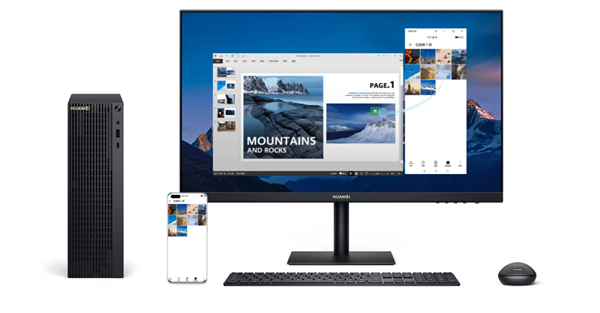 Digital blogger @看山的叔叔 gave more configuration and price information. He said that the optional discrete graphics card for this Huawei desktop is NVIDIA GTX 1650. Only the 16GB memory version has a fingerprint keyboard, and the 8GB memory version is a normal keyboard.
There are a total of five different configurations for the machine, with prices ranging from 4999 yuan to 8999 yuan, but the specific configuration and corresponding prices are temporarily unknown.
  He also revealed that MateStation B515 will not be sold to ordinary consumers in addition to the government and enterprise channels. For example, the previously released MateBook B series business has already gone in retail channels.