Sina Digital News reported on the afternoon of December 21 that Huawei held a new product launch conference for the whole house smart and smart screens at its headquarters in Songshan Lake, Dongguan, and officially released the new S series smart screens equipped with the Hongmeng OS 2.0 system and Huawei's smart car smart screens.
Huawei whole house smart solution
First of all, Huawei CEO Yu Chengdong took the stage. He said that this is Huawei's last offline conference this year. Subsequently, Yu Chengdong officially released Huawei's whole-house smart solution.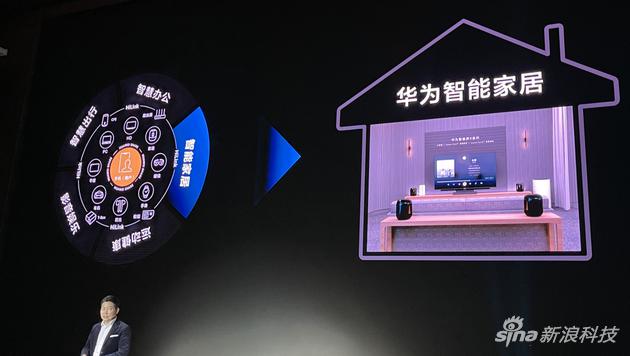 Huawei All-House Smart ALL IN ONE Smart Solution
Yu Chengdong said that most of the existing smart homes are pseudo-intelligence, and Huawei's whole-house smart solution will reconstruct the traditional networking, experience, ecology and channels in the smart home field. Use information and logical operations to bring the whole house intelligence to every family.
Huawei's whole house smart ALL IN ONE solution covers lighting systems, security systems, air systems, water systems, music systems, and perception systems.
In terms of networking, traditional home smart networks face four major challenges: complex networking, high installation and commissioning costs, difficult maintenance, and high personnel requirements. In Huawei's all-in-one smart solution, Huawei's all-in-one smart host plays an important role. It has the characteristics of high integration, modularization, intelligence, and scalability, and can be said to be the smart brain of Huawei's entire house.
Huawei is also working with industry partners to promote the standardization of the PLC-IoT home bus. It is advancing steadily in terms of infrastructure, solution service providers, HiLink ecology, certification platforms, and real estate/channels.
In addition, Yu Chengdong revealed that Huawei's HiLink ecosystem currently covers 150+ categories, 4000+ SKUs, 800+ partners, and 220 million+ IoT devices. In addition, Huawei's whole-house smart host opened Hongmeng's 10,000+ API, and built a total of 100,000+ home scenarios.
In terms of channels, Huawei will build diversified channels for consumer experience. Covering real estate companies (China Overseas Land, China Resources Land, etc.), home improvement channels (Jianzhijia, Opai, etc.).
As a further extension of Huawei's full-scenario smart strategy in the home scene, this set of combined punches is the core embodiment of Huawei's empowerment of the smart home industry by relying on its own cloud, terminal, edge, and core capabilities. To "smart home", the innovative evolution from single product and single system intelligence to whole house integrated intelligence will bring consumers a full-scenario, intelligent, and growthable high-quality life experience.
It is reported that the whole house smart solution will be officially commercialized in March next year.
Huawei Smart Screen S Series
Smart screens are still the highlight of this conference. Huawei has not been in the field of large TV screens for a long time, but the pace is still very fast. Currently, there are two series of product lines, X and V series.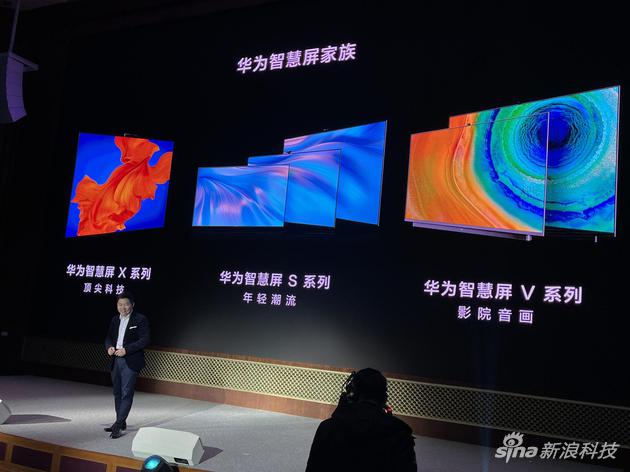 Huawei Smart Screen Product Line
Unlike ordinary TVs, Huawei's smart screen positioning is more than just a TV. It pays more attention to the interconnection experience. It seamlessly connects mobile phones and smart screens to provide more portable and practical functions in smart life scenarios.
This time Huawei brought the S series smart screen, which is positioned very close to the people. It is also the first new terminal product for the C terminal after the Hongmeng OS 2.0 mobile phone Beta.
Huawei's S series is very generous this time, and directly introduced 5 new models, including 55, 65, and 75 inches, of which 65 and 75 inches also have Pro versions equipped with cameras. It can be said to cover the current most mainstream size.