Sina Digital News reported on the afternoon of November 19 that some users reported that the Apple iPhone 12 series screen had a "green screen" at low brightness. In response to this, Apple responded to Sina Digital that it has received a small number of feedback on this situation and is investigating.
According to user reports, the problem occurs when the display brightness is set to about 90% or lower. Some users have encountered this problem on iOS 14.1, iOS 14.2, and even the first two iOS 14.3 beta versions. The flickering or glowing is not always permanent. For some users, this situation will disappear after a short time.
Currently, Apple has launched an investigation into this situation.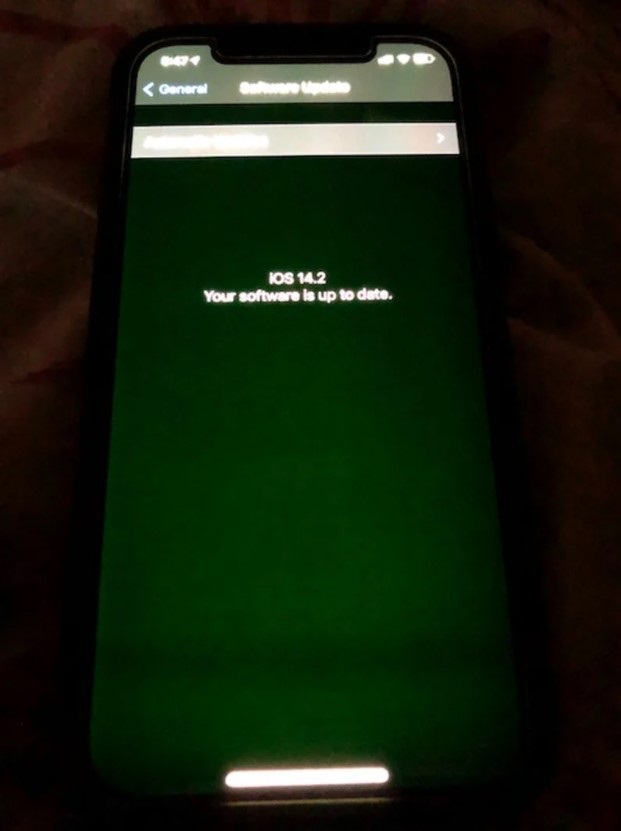 iPhone 12 has a green screen (picture from the Internet)
Earlier, an internal document obtained by foreign media MacRumors. In this document, Apple stated that it is aware of user reports related to this issue and is investigating. Apple has advised technicians to avoid providing services to affected iPhones, at least for now, and inform customers to keep their iPhones updated with the latest iOS version. This guidance suggests that Apple may be confident that this issue will be fixed in future software updates.
Sina Digital's iPhone 12 was tested, and no green screen was found. It seems that the green screen problem does not affect daily use, and may only occur under special conditions.