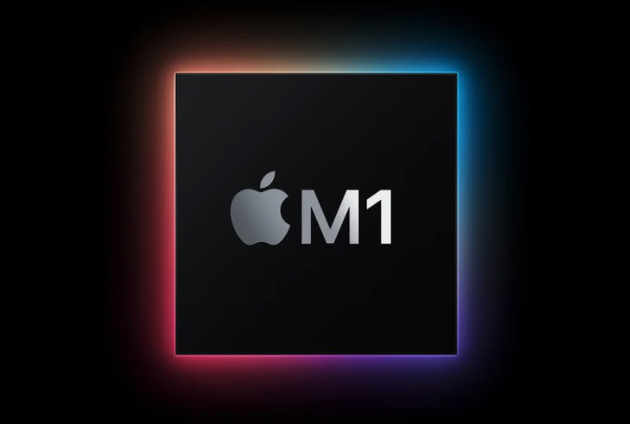 Sina Digital News reported on the morning of November 17 that Mac computers equipped with the Apple chip M1 have come out. Users are very concerned about the performance of the M1. According to a new benchmark file discovered by Tom's Hardware, Apple's M1 processor can actually exceed the graphics performance of desktop GPUs, including Nvidia GeForce GTX 1050 Ti and AMD Radeon RX 560 graphics cards.
GFXBench 5.0 benchmark test
According to Apple, the M1's eight-core GPU can process nearly 25,000 threads at the same time and provide up to 2.6 TFLOPS of processing performance. This is the same as the TFLOPS achieved by the Radeon RX 560 and only lower than the 2.9 TFLOPS of the GeForce GTX 1650.spark global limited
The GFXBench 5.0 benchmark was tested under Apple's Metal API, and the results showed that the performance of the M1 is much higher than that of Nvidia GeForce GTX 1050 Ti and AMD Radeon RX 560. There is no Metal benchmark for GeForce GTX 1650 for comparison.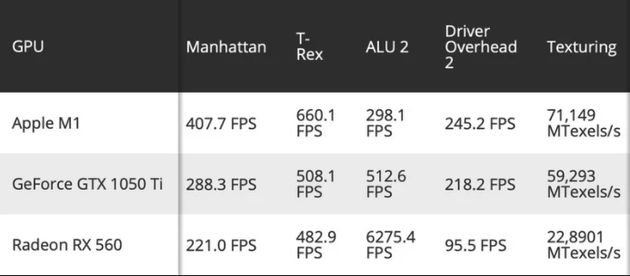 Aztec RSet featured images test
In the Aztec Ruins test, Radeon RX 560 ran out 146.2 FPS, GTX 1050 Ti was 159 FPS, and Apple M1 reached an astonishing 203.6 FPS. It is worth noting that the GFXBench 5.0 benchmark is mainly used to test mobile devices. GeForce GTX 1050 Ti and Radeon RX 560 are relatively old GPUs. Therefore, the test may not be 100% accurate and objective. Nevertheless, it is surprising that the performance of the integrated GPU of the Apple M1 can surpass the 75W desktop graphics card. As the first batch of Macs equipped with M1 arrives in the hands of customers this week, more detailed and objective tests will be released.