I often hear people around me complain about stress, poor sleep, anxiety, and fatigue, but if you really want to ask them, how much stress is it? How bad is sleep? What is the anxiety? Often the other party can't answer even one. This is the most common dilemma our generation encounters-subjectively tired, but don't understand their own body.
How to do it? Maybe smart watches can help a little bit. As the smart wearable device closest to our body, smart watches can monitor body data personally, which can help us fully understand our physical condition at any time, make timely adjustments, and keep our body in a healthy operation. Recently, Huami Technology launched an Amazfit GTS 2 mini smart watch with a variety of built-in health monitoring functions that can help us understand ourselves anytime, anywhere.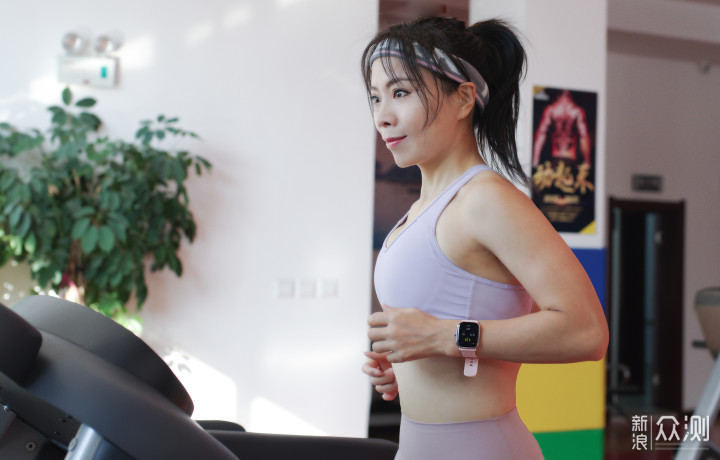 Thank you Sina Zhongce for providing this evaluation opportunity. Amazfit GTS 2 mini focuses on fashion design and professional health management. It is lightweight, full-featured, and has a long battery life. The watch is available in three colors: obsidian black, dark turquoise, and rose pink. This time I got rose pink, which is full of girlishness. full.
Not much gossip, let's get started with this smart watch.
The packaging of Amazfit GTS 2 mini is relatively simple, with a layer of wavy pattern pressed on the white shell, which is shining, and it looks very happy.
Amazfit GTS 2 mini uses a rectangular two-layer packaging. After unfolding, the upper layer is the manual and the charging cable, and the lower layer is the watch. It should be noted that the charging cable has a unique small black box packaging. You can directly pull out the two ends of the magnetic charging cable for charging without damaging the packaging box, which is more convenient to store.
The first feeling of seeing the watch is that it is so bright, that is the feeling of blingbling. Amazfit GTS 2 mini uses 2.5D curved glass with an aluminum alloy watch body. There is a circle of shiny metal at the junction of the watch body and the screen, which will give a shiny effect if it shakes inadvertently. The 1.55-inch AMOLED always-bright display has a resolution of 354×306 and a pixel density of 301 ppi. With a personalized dial, the visual effect is directly full.
Just like the "mini" in the product name, Amazfit GTS 2 mini is very small and lightweight, with a thickness of only 8.95mm and a weight of only 19.5g. For reference, the newly launched Apple Watch Series 6 this year has a thickness of 10.4mm and a bare metal weight of 30.5g.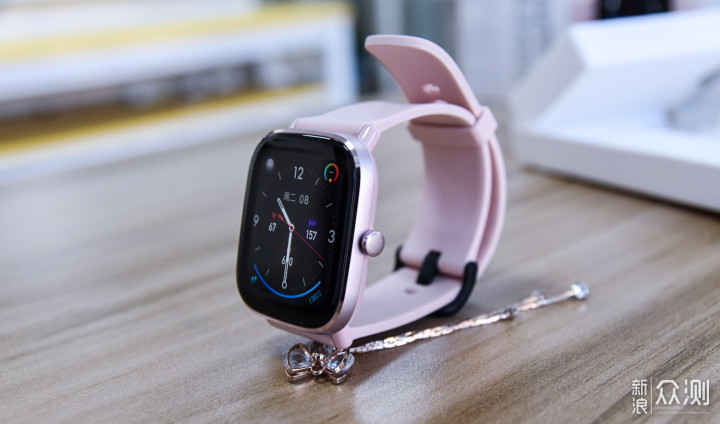 Although the Amazfit GTS 2 mini smartwatch is small in size, its health and exercise functions are very comprehensive. 24-hour heart rate monitoring, blood oxygen testing, sleep monitoring, stress monitoring, female menstrual health, 70+ exercise modes, etc., can basically meet our daily needs. Of all aspects.
These functions are also very simple to use. There is only one button on the Amazfit GTS 2 mini watch. You can enter the function interface by pressing it. With the touch screen, it is not difficult to get started.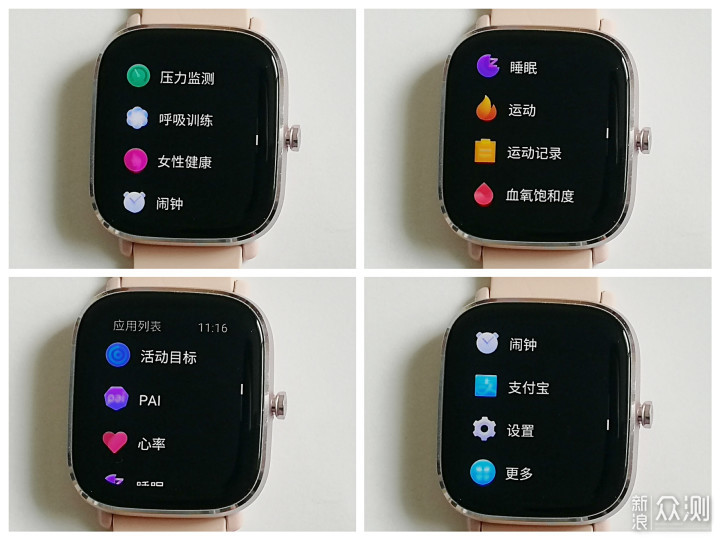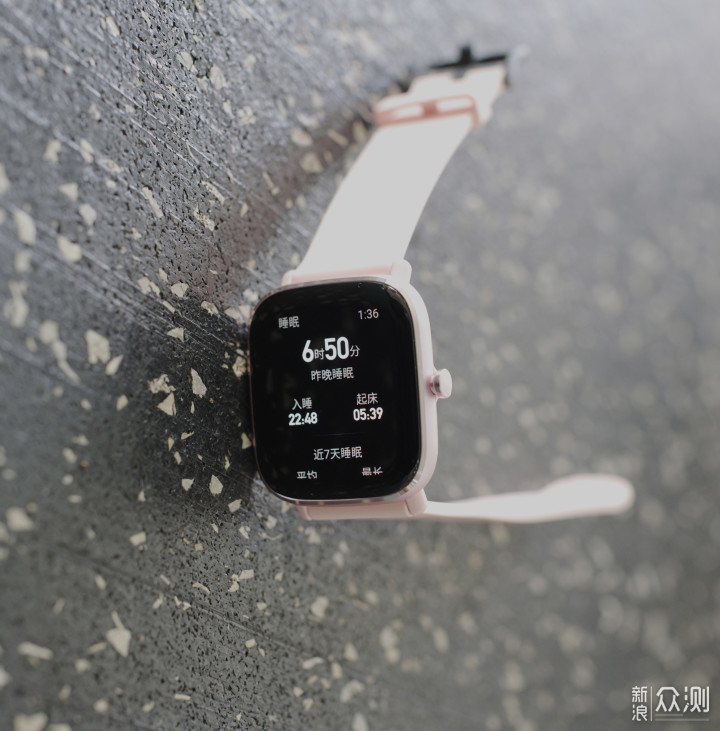 Sleep is very important to us. Amazfit GTS 2mini can identify multiple sleep stages such as deep sleep, light sleep, and REM rapid eye movement. With the blood oxygen engine, it can also monitor our sleep breathing quality. Through sleep monitoring throughout the night, the watch can analyze our sleep status, whether the total time is sufficient, whether the proportion of deep sleep is up to standard, and it can also score sleep quality through algorithms. Based on these data, the watch will provide some suggestions to help improve the quality of sleep, such as adjusting the sleeping posture to improve the quality of sleep and breathing.
What's more interesting is that it also has a snoring dream monitoring function. It may be used to restore our dreams. The most important thing is that if we find a snoring habit, it is easy to correct it in time. In addition, if you have the habit of taking a nap, Amazfit GTS 2 mini can also detect a nap of more than 20 minutes.