Since its detonation, the concept of almighty notebook has been sought after and concerned by the majority of computer users. At present, the boundary between work and entertainment life continues to blur, and the diversified development of work also determines that users are no longer limited to a single vertical scene, so the category of computers is no longer just divided into high-performance gaming laptops and highly portable light and thin. The all-round notebook, which can take into account both performance and portability requirements, can better meet the user's use experience in all scenarios. However, high performance and thinness are not easy things that can be achieved easily. ROG's all-around fantasy series redefines this standard, gathering the dual extreme experience of thinness and high performance, especially the newly launched Magic 16 this year, in terms of performance and In addition to being thin and light, it also brings shocking large-screen visual effects, which is no different from the leading work in the all-around book.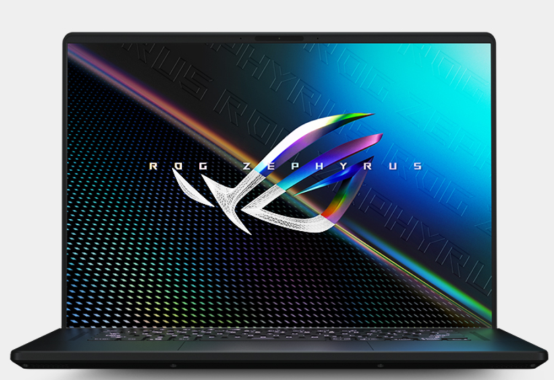 The appearance is upgraded again elegant and practical
In recent years, many players are not only satisfied with performance or portability. Therefore, ROG has keenly grasped the players' ideas and brought the all-round series. From Phantom 14 to Phantom 16, ROG upholds high performance and The balance of high portability and portability, Magic 16 reduces the weight and thickness to only about 1.9kg and 19.9mm thickness, making it possible to carry high-performance computers with you.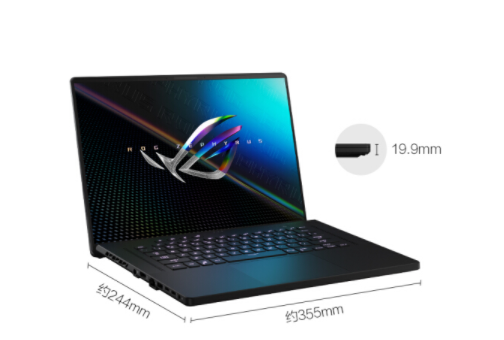 From the appearance point of view, ROG Magic 16 follows the unified design language of the Magic series family, while the A side is upgraded with 8279 openings, with the illusion prism light effect, different illusion effects can be seen from different angles. The screen on the B side is also newly upgraded. With the overall body size unchanged, the screen ratio becomes larger, allowing users to use the product more comfortably.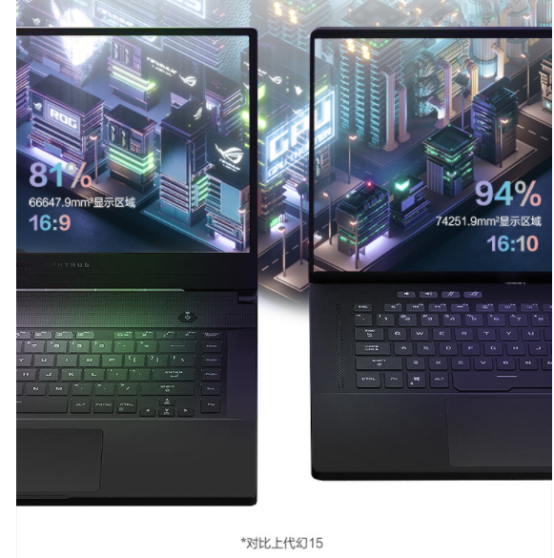 The Phantom 16 also uses the usual palm rest honeycomb die-casting structure of the Phantom series, with a 180° opening and closing angle of the screen, making the notebook thinner and more stylish and suitable for more usage scenarios.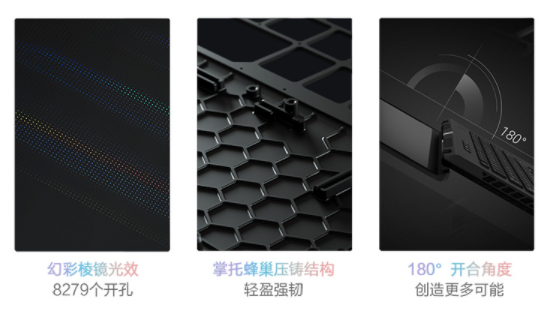 Picture quality re-precipitates the color aesthetics visible to the naked eye
ROG Magic 16's screen has a 2560×1600 2.5K resolution, a high refresh rate of 165Hz and a fast response time of 3ms. With Adaptive-Sync technology, users can have a smooth visual experience whether they are playing games or browsing fast-switching screens. . The screen covers 100% DCI-P3 color gamut and has passed Pantone color certification. It also supports Dolby Vision. The color display is rich and bright. Professional creation or watching movies is a visual feast with full color. In addition, the screen brightness of up to 500nit brings a clearer and brighter display.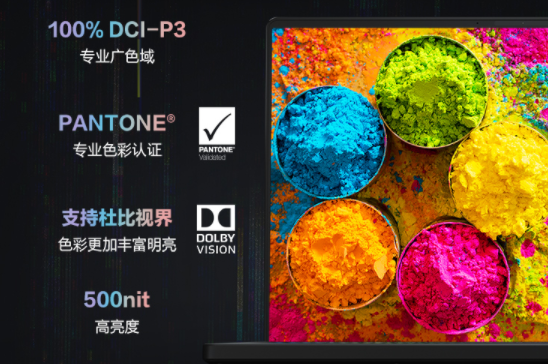 Reinforce the hardware to reach the imagined future
ROG Magic 16 can be said to have no compromise in terms of performance experience. The first is Intel's 11th-generation Core i7-11800H standard processor, which is based on the 10nm Tiger Lake-H45 architecture. The advanced architecture and manufacturing process can achieve higher performance and improve. Energy consumption ratio. The CPU has an 8-core 16-thread design, and the TDP is only 45W. Magic 16 adopts ROG performance optimization design, CPU can reach 70W high-efficiency performance release, with stable and powerful single-core and multi-core performance, whether it is Office office software, Adobe professional design software, 3A game masterpieces and other high-load programs can easily run. Meet the diverse needs of users for work, entertainment and creation.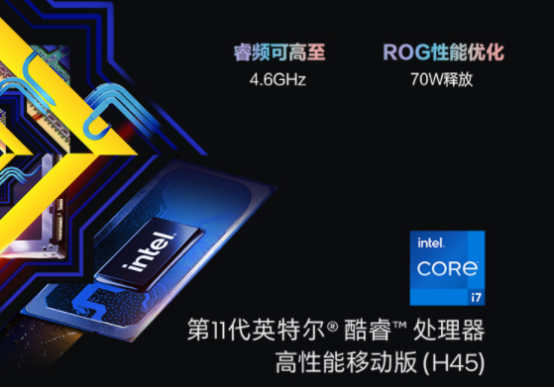 In terms of image performance, ROG Magic 16 is equipped with NVIDIA GeForce RTX 3060 graphics card, which can achieve 100W performance release. The addition of the ROG Boost overclocking engine allows the graphics card to automatically overclock in enhanced mode and supports NVIDIA dynamic acceleration 2.0. NVIDIA GeForce RTX 3060 can be increased to 1390MHz in enhanced mode, whether it is high-load games or professional image creation, ROG Phantom 16 can be omnipotent.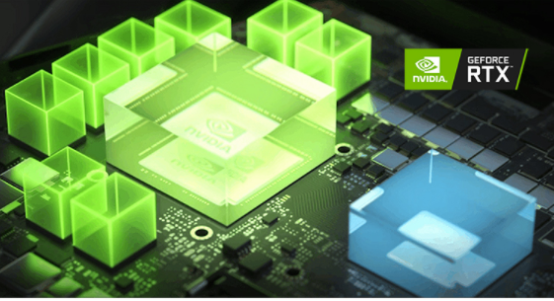 As a new member of the "Almighty Notebook" of the ROG Magic series in 2021, the ROG Magic 16 will become a new benchmark for the current 16-inch notebook. ROG Magic 16 is undoubtedly the best solution for users who have high-performance, thin and all-round laptop needs. If you are interested in Magic 16, you might as well visit the official flagship store of JD.com.